The American Horse Council's Annual Meeting is the only meeting where every segment of the industry gets together to discuss issues of importance to not only their respective fields, but to the industry as a whole. As such, your sponsorship dollars will be ensuring you receive outreach to every segment of the industry.
Below are some highlights from previous events!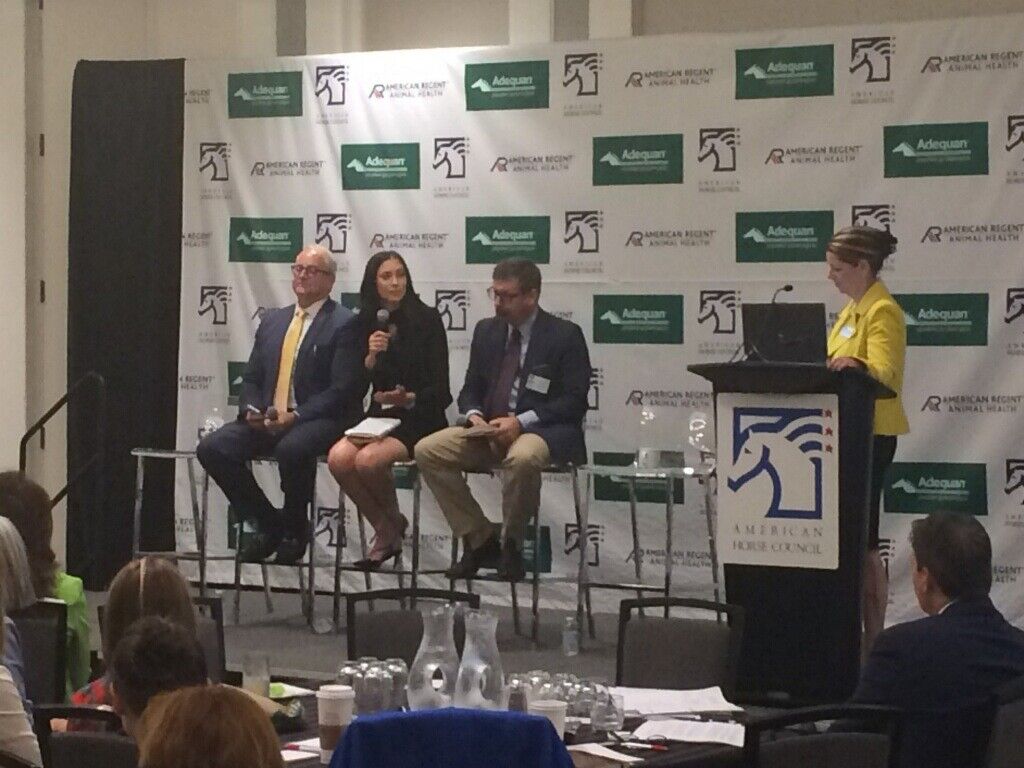 Julie Broadway, President of the AHC opening the National Issues Forum with a Panel Celebrating our past!